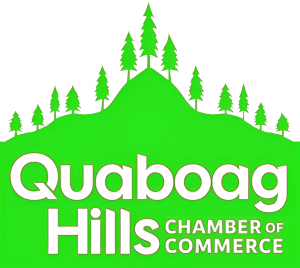 Welcome to the Quaboag Hills Chamber of Commerce
Welcome to the Quaboag Hills! See the magnificent vistas of the Quabbin Reservoir and visit our many State Parks for outdoor recreational opportunities. Join in the family-friendly fun of the Brimfield Antique Flea Market. Tour our Historic Town Greens and Architecture that dots the landscape, and visit the many breweries and wineries that crisscross the region.
Our highways, byways, main streets, and quaint backroads are calling for you to explore the very Heart of Massachusetts...
Don't wait, plan your couples getaway or family daycation today!
If the beauty of the region calls you to stay, the Quaboag Hills is a great place to live, work, and play!