Quaboag Hills Chamber of Commerce Underwriters serving the 15 business communities of:
Belchertown
Brimfield
Brookfield
East Brookfield
Hardwick
Holland
Monson
New Braintree
North Brookfield
Palmer
Spencer
Wales
Ware
Warren
West Brookfield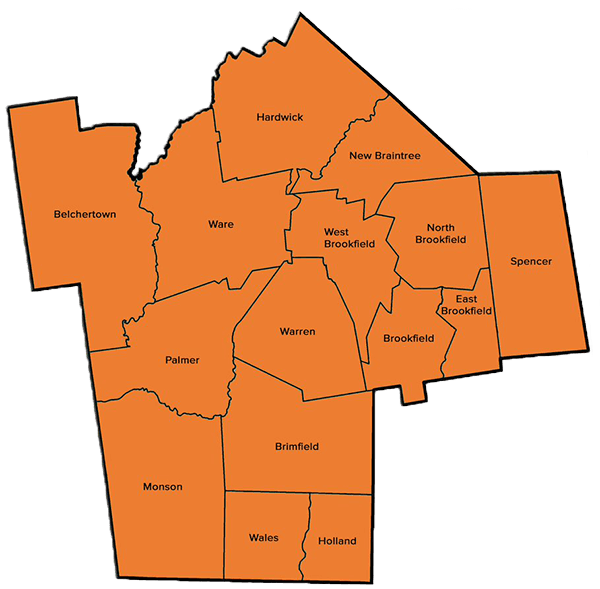 Investing in the Chamber of Commerce is Investing in the Economic Climate of the Entire Region
The Quaboag Hills Chamber of Commerce offers more than just networking opportunities. We help our business community from the smallest entrepreneurs to the largest corporations. Through trainings, seminars, and more we help small businesses improve their knowledge to grow and expand. Our marketing programs enhance business visibility within the region, which helps increase the bottom line. As an organization, we are strong advocates for the business community. We connect businesses with state and local officials, and work diligently with our government partners to support economic development in multiple ways. When you invest in the Chamber, you invest in the future of your own business as well as the economic viability of the entire region. Becoming a QHCC Underwriter gives you increased promotion and public awareness, and a greater voice in regional policy-making efforts. Our Underwriters help to fund all of the Chamber's programming for the entire year.
HELP US TO SHAPE THE ECONOMIC FUTURE OF THE QUABOAG REGION.