Jan McCoy - Berkshire Hathaway HomeServices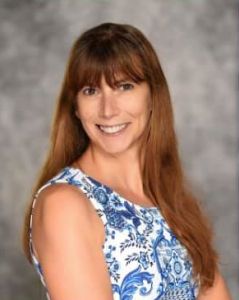 This month we shine the spotlight on Jan McCoy - Real Estate Agent with Berkshire Hathaway HomeServices and Realty Professionals.
What is your name, and your business?
I am Jan McCoy, a licensed real estate agent in MA and CT.  My brokerage is Berkshire Hathaway HomeServices Realty Professionals. We have referral partners in our BHHS family in every state and many countries throughout the world.
Can you give us some information about your background?
Throughout my life, I have been preparing for a career in real estate.  I worked in consumer and commercial loans and credit and have been a project manager for the construction industry.  My college degrees are in Architectural Design & Building Materials and Construction and Project Management.
Can you tell us about your business?
I am in the business of helping people buy and sell real estate (single family, multi-family, commercial buildings, and land).  I help my clients leverage the equity in their current homes to build wealth for the future. My business model is about people.  I prefer cultivating relationships over focusing on transactions.
Why did you choose to join the Chamber?
I joined QHCC because I like to be active in my community.  As a long time resident of Palmer, I have the ability to represent and serve the people in the area (and beyond).
What does the average day look like for your business?
My average day is anything but average. It changes constantly based on the needs of my clients.  I am available all day and night, including weekends. I enjoy helping people find a place that they love and realize their goals.
What makes you different from your competitors?
What makes me different from my competitors?  I honestly don't think about other agents as competitors.  The only competition I think about is myself.  Year over year, have I helped enough families?  I look at my successes in the past and create personal goals to reach more people and give them the opportunity to achieve their dreams.
What would you like potential clients or customers to know about your business?
Potential clients need to know that it's never too soon to meet with a Realtor.  Planning for the future starts today.  You don't even need to have a purchase or sale in mind to have a real estate agent in your life.  I am available to discuss tax bills, the abatement process, consult on making improvements to their home, give referrals for tradesmen, etc.